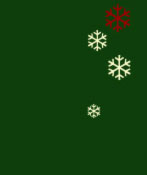 Here is the next generation of Ferngully cats,the latest breeding queens.




Ferngully Wild Poppy is a first generation brown tortie Tonkinese,she is seen here with Ferngully Jessicas Song.
Jessica is a lilac point Siamese who has just woken up,and is enjoying a yawn.

Summerdown Scarlett Lady is a black Tortie Oriental,she comes from the famous Summerdown line.She is also making her show debut soon.




Poppy our Tonkinese in the sunshine.

As you can see here the three girls have taken over the airing cupboard,lets hope they dont decide to have their kittens in it.
With any luck the girls should be ready for breeding early in 2001.