Here we have Shantoga Sonnyboy (sonny).
He is a Cinnamon Oriental,he has very good type.He won 2ccs as an entire,and has 2 pcs as a neuter,one more to go to become a premiere.
To know Sonny is to love him.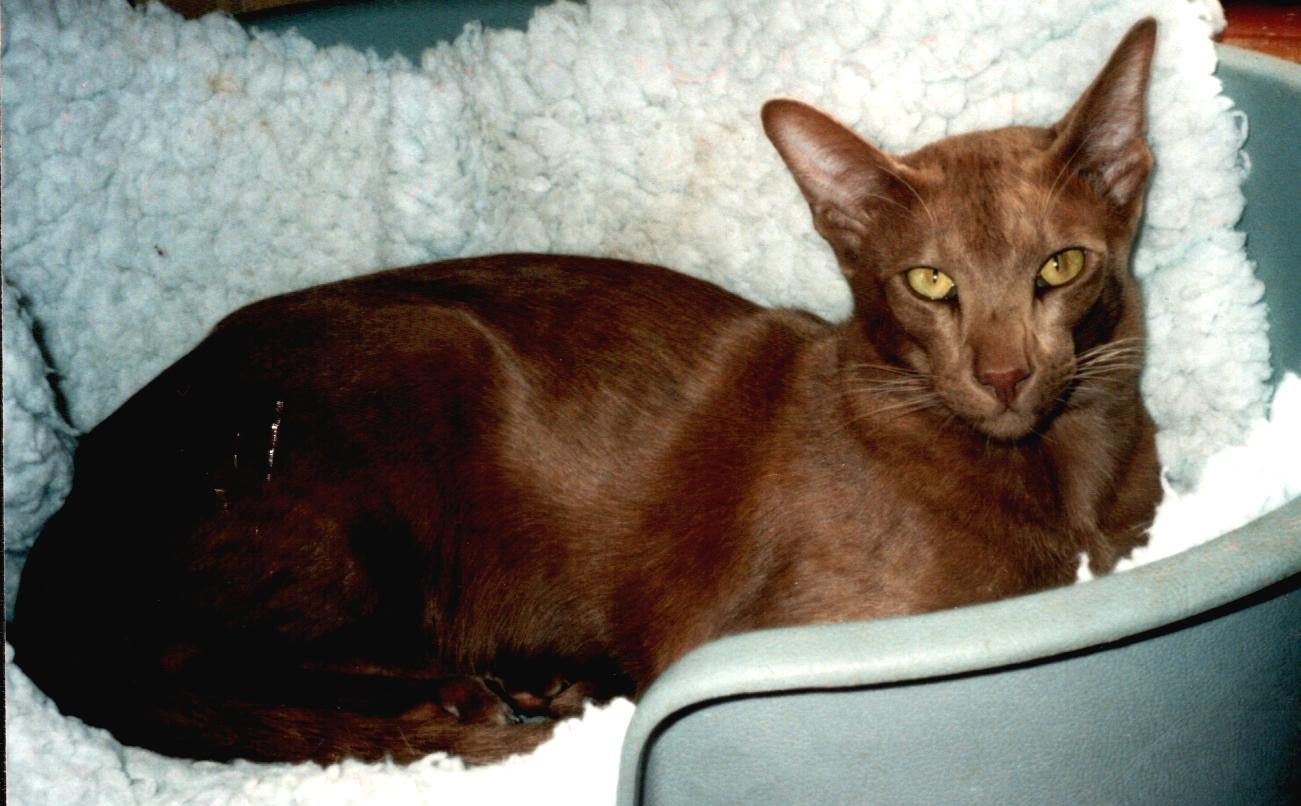 Ferngully Darkest Afrika,brother to Indiya his owners call him Edmund.He has had a great start to his show career,in his first show he won his open and got best of breed,plus other firsts in the side classes.
In his second show he won his open ,got best of breed and also won best Oriental in show.One more win and he becomes a premier.
We are proud and pleased to announce that Eddie was made up to Premiere at the Supreme show this year.It is a wonderfull acheivement,and his owners Karen and Kevin Duffy are very proud of him.They are now on the show merry-go-round again hoping to get him to Grand Premiere,we wish them well.