A few years ago i received an enquiry from a lady in Cyprus who wanted me to export a couple of siamese kittens . After much soul searching and many , many phone calls to and from Cyprus i finally agreed and exported a Lilac Tabby male named Star and a Blue pointed female called Sky.
Eve in Cyprus and myself became very good friends and have continually kept in touch. About 18 months later i sent out two more kittens a Lilac Oriental male named Tarot and his little girlfriend Spice a chocolate tortie siamese. As you can see in the photographs they are all doing well and enjoying life to the full in the warm tropical sunshine.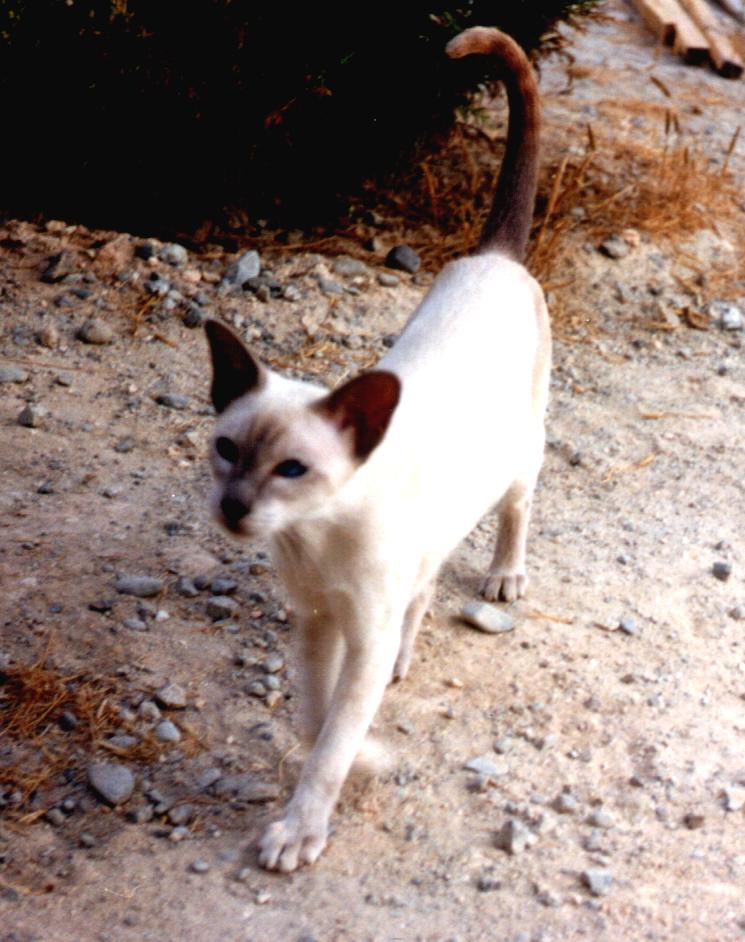 Sky...Isn`t she lovely.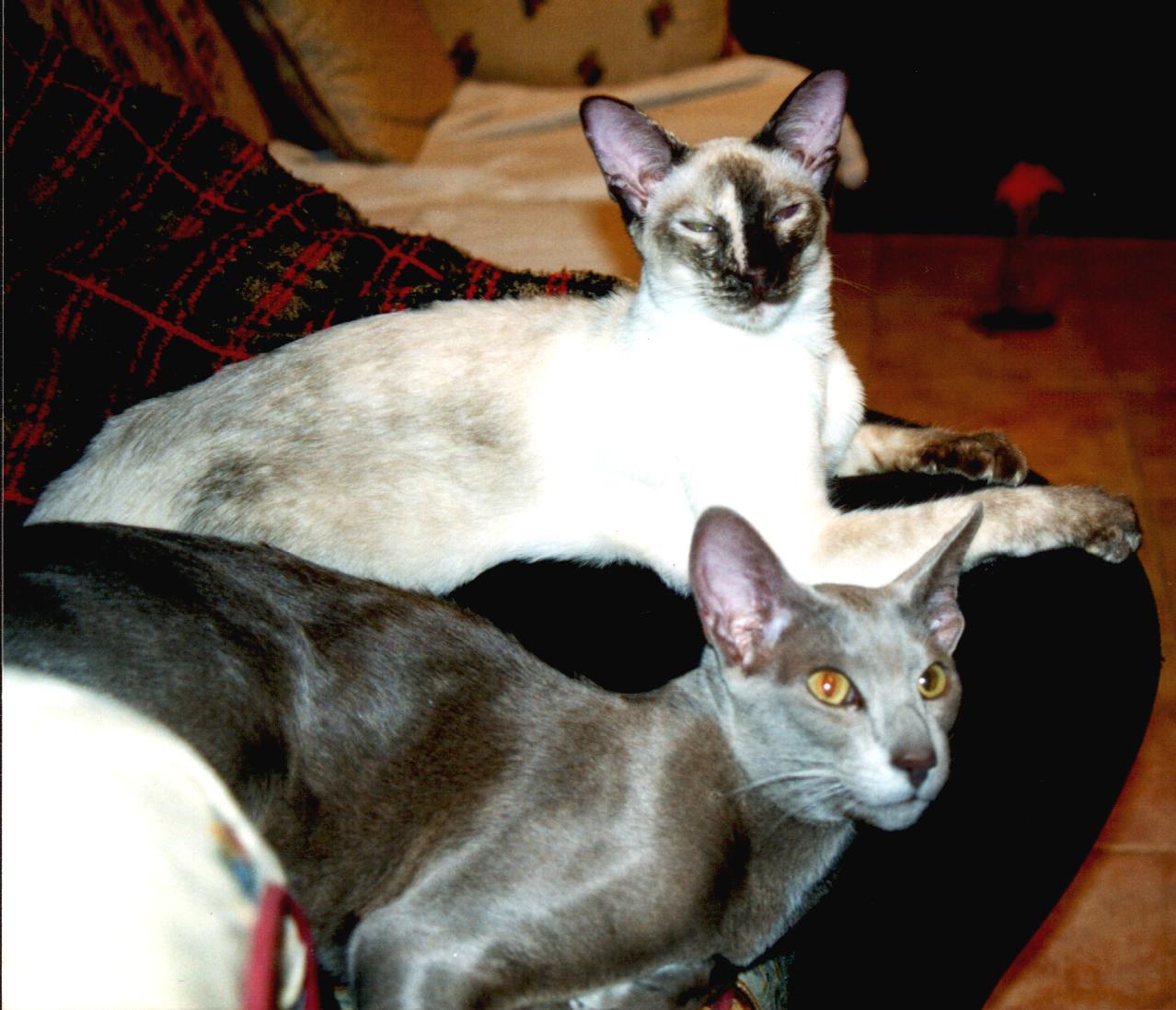 The much loved Tarot and Spice.